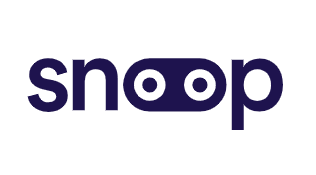 Snoop App
Review
Snoop, a money management app that allows you to easily review all of your accounts all in one place which is a gamechanger in the right hands but can be complicated for "non-techys".
A money management app can be a great tool for managing your money. Understanding how much money is entering and leaving your account is essential when handling your personal finances.
Budgeting can be done in many ways, from using Excel to a simple pen and paper. However, our top tip is Snoop, a money management app that allows you to easily review all of your accounts all in one place.
Snoop is a free money management app that helps you track and manage your finances. In addition to helping you make better money decisions, Snoop wants to help you stay on top of your spending habits.
Through Open Banking, Snoop connects all your bank accounts which means you can see all of your accounts in one place, even those at different banks.
Besides the money-saving tips they offer, they also provide you with ways you can cut your bills by offering you the choice to change your plan. It eliminates the need to shop around yourself to make sure you're getting the best deal – so you can use Snoop to look at your energy, broadband, or mobile phone bill and see if you can save money on them.
Snoop hopes to save people £1500 by using a variety of different methods unique to each individual – a lofty goal by any standards!
The Snoop app can be downloaded for free on Android or Apple devices.
Once you've downloaded it, sync up your bank accounts through the handy Open Banking interface. From there on, Snoop takes over – offering tips and advice based on your own spending habits – which means that all results are completely personalised to you.
Snoop, despite being brand new, has a tremendous amount of features:
Money Dashboard
With the money dashboard, you can keep track of your savings and expenses in a handy overview which makes staying on top of your outgoings much more manageable and a spending breakdown gives you an idea of where your money is going, so you can get started on finding ways to cut back.
Payment Hub
With Payment Hub, you can keep track of all your bills and payments. It allows you to see everything from your paid bills to those that are coming up. All of these can be linked to Snoop for it to search for the best deals. Snoop will also notify you when your renewal or contract dates are up so you know when to start renewed services.
Discount Finder
We like Discount Finder most of all. Based on your past history, Snoop gives you voucher codes for places it thinks you will visit. Preventing you from spending more than you have to.
Switch Helper
Check out the Snoop app before switching any of your main bills like energy, broadband or mobile phone contracts. Your bills will be monitored in the app and you will be notified if and when they increase so you can keep on top of them and determine when it is time to make a switch.
Look Ahead
Look Ahead is one of our favorite features as it shows you what bills are due to go out that week. It's just a really easy way to make sure that you have enough money in your accounts for what is due.
Snoop may not be right for you if you are more used to paper and pen or Excel, since the app has so many features it can be a little difficult to navigate at first. For us, the Snoop app is great since we're a tech-savvy bunch and would be great for anyone who wants their accounts all in one place and a budget that is ready-made.
One downside is the number of notifications that ping off – If Snoop annoys you too much, try Plum, which offers a similar open banking features but with far fewer notifications.
Overall, the ability to see everything in one place is really convenient for us, because it's easy to see what's going on. There has been a lot of progress since the beginning of Open Banking, and it's exciting to think that we are only at the beginning.
The Snoop app has no cost to use, and you can download it on your Apple or Android smartphone for free so why not give it a try and see how you get on.