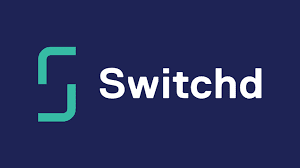 Switchd
Review
Switchd is a fully-automated energy comparison platform, the service goes far beyond finding you a better energy deal when one becomes available to you automatically.
Heating your home has become more and more costly over the years. For this reason, you are advised to shop around for energy providers who offer the best rates but there are just so many deals that come and go regularly that looking for new providers is a really time-consuming process.
To help with this, the team at Switchd has developed a platform that automatically switches energy providers for you.
With Switchd, you simply open an account, enter some information about your home, and Switchd will automatically switch you to a better deal when it arises. Besides low-cost providers, Switchd can also connect you with eco-friendly providers if that's your preference.
We recommend you read our Switchd Review if this sounds like something that can save you money and energy. Our team breaks down everything there is to know about Switchd, who is eligible, how the process works, and what fees there are.
Normally, this would be a huge faff to search online comparison websites, remember what type of insulation you have so you can get quotes and find a decent deal then finally sign up with the new provider. Then if you want to stay on the most competitive deal, you would have to repeat this process a few times a year.
Switchd is a great option for those who will not have time to do these things. The platform aims to help you find the best energy deals from across the market in the UK. A fully-automated platform, the service goes far beyond finding you the best deals. When a better energy deal becomes available to you, Switchd will switch you over automatically.
In theory, as you switch to more competitive providers throughout the year, your energy costs should decrease significantly. According to its website, customers can save an average of £400 per year using the platform.
Fundamentally, Switchd offers both a free and a paid-for service. If you choose a free plan, you'll still get automatic switching but you won't have access to the entire portfolio of providers (and savings) Switchd has and will only be moved to providers who pay them a commission to cover their costs.
So, if you're looking to get the most out of your subscription, it's best to upgrade to a paid plan. Further down in our review, we'll discuss the different plans in more depth, although these are priced at £1.99, £3.49, and £4.99 a month, respectively.
Switchd requires only that you create an account, enter a few details about your home, and pick a plan.
Our review of Switch briefly mentioned that it offers a free plan as well as three premium paid plans. We'll go over what each plan offers:
Free Plan
To begin with, switching providers automatically is still possible under the free plan. You can also set preferences for switching, such as whether you want to go after the cheapest or greenest provider.
You will not be able to take advantage of the very best deals if you remain on the free plan. Switchd only searches for providers with which it has a commission-based arrangement unless you upgrade to one of the paid plans – basically Switchd will not include a company if it does not receive compensation from the energy provider to bring you over to remain profitable as a company.
Before you panic – this is basically how other online energy comparison websites typically work anyway so it's no worse than using Moneysupermarket or Gocompare for energy switching.
£1.99/month plan
For access to the 26,000 tariffs from all the best providers on the market, you have to upgrade to the £1.99 per month plan.
As an added bonus, you won't be charged a penny until the provider saves you at least £50. So if you paid £1.99 per month over the course of a year, you would pay a total of £23.88, making you better off by over £26 even if you saved the bare minimum – as a result, the paid-for plan effectively pays for itself.
Based on the platform's claim that customers save £400 per year on average, the platform is super attractive for energy switchers.
£3.49/month plan
Switchd's next most expensive plan is £3.49. With this plan, you'll get the above services, plus support over the phone. Support is normally only available via live chat or email.
£4.99/month plan
Switchd's highest paid-for plan will set you back £4.99 per month. As a result, a dedicated support manager will be assigned to you via Whatsapp.
The UK market offers a variety of energy auto-switchers. Labrador, WeFlip, Migrate, Switchcraft and Look After My Bills (LAMB) are the major competitors of Switchd.
Many of these platforms are free of charge, which may make them more appealing to customers but remember – a free platform earns money by charging commissions and this could impact which energy suppliers they choose which in turn can impact the deal you get.
For those looking for savings without any regular effort, Switchd's service is hard to fault. It's reliable, convenient, and easy to use.
By registering for an account, you could potentially save hundreds of pounds each year. Using the platform, you will not only be able to switch to a lower-cost (or greener) tariff but it will also be automated.
Each day, it searches for thousands of deals for you. You will be switched over as soon as it finds a more advantageous tariff. In other words, you don't have to search for deals yourself via energy comparison websites, nor do you need to personally open accounts with suppliers.
The £1.49 monthly fee might be worth it, even though the free tariff still lets you switch automatically. With this, you will have access to all of Switchd's providers – not just the fee-paying ones.
As your platform will only charge you after saving you £50, the paid-for plans essentially pay for themselves over time.
Having said that, we have generally found that while it is possible to save good money with Switchd, it is not as much as if you did it yourself. Sites like these may make sense to a lazy householder, but with a little more effort you can save a lot more.